Bienvenue au Gite du Capitaine avec vue sur la mer, Rocher Percé et l'Île Bonaventure.
Notre gîte a une vue extraordinaire, qui vaut le détour! Endroit calme un peu retiré du centre ville de Percé     (3 min en voiture). Très belles chambres avec vue sur la mer, grandes salles de bains privées. Des petites attentions à toute moment mais qui font la difference (tea time avec brownies, i-pad et sans fil gratuit pour chaque chambre à votre disposition).
Petit déjeuner servi par Daria: nos plats chauds sont tous les jours differents (crèpes, ballinies, pain d'doré, gauffre etc.) confiture maison, spécialités de la région et diverses surprises. Le tout est servi entre 8 heures et 9 heures le matin.
Hérbergement: 110 $can (avant taxes) petit déjeuner varié inclus!         Stationement: gratuit
Merci et au plaisir de se rencontre   
  pour s'informer voir les photos en haute "Galerie"
Daria et Urs
Informations: Qualité et confort sont importants pour nous. D'inscription et de départ: Arrivée entre 16h et 18h. Départ 10h le matin. Politique d'annulation sur demande. Reductions: Famille (3 P) et long séjour plus de 2 jours 10% sur votre séjour. Payement: En espéses ou carte de crédit/débit. Croisière: Bateaux de Julien Cloutier (notre voisin) départ toutes les demi heures à partir de 9h -17h. Prix aller retour 20$ (on peut acheter les billets chez nous) - une résérvation n'est pas nécéssaire.
         Réservation et d'autre informations voir BBCanada.com
courriel:   This e-mail address is being protected from spambots. You need JavaScript enabled to view it
http://www.gitescanada.com/5297.html 
http://www.terroiretsaveurs.com/gite-du-capitaine 
www.tripadvisor.ca/Gite-du-Capitaine
Welcome to the B&B du Capitaine with view to the sea, Percé Rock and Bonaventure Island.
An extraordinary view! A quiet place a bit outside of the city centre. Beautiful rooms with view to the sea. Small attentions make the difference (tea-time, I-Pad and wireless internet per room at your disposition).
Home made delicious breakfast will put you in a great mood for your day of discovery. Breakfast served by Daria: our "plats chauds" vary from day to day (pancake, ballinies, french-toast, waffles etc.) House made marmelade, specialities from the region and other surprises. All this will be served between 8h and 9h in the morning. 
Price: 110$can (before taxes), varied breakfast included                 Parking: free  
Looking forward to getting to know you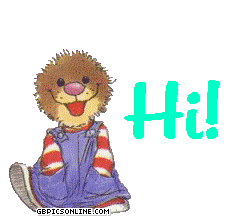 visit the "Galerie" on top  
Daria and Urs
Informations: Quality and comfort are important to us. Check In/Check Out: We expect your arrival until around 4 to 6 hours pm. checkout around 10.00 am. Cancellation: on request. Reduction: family's (3P) and long stay (more than 2 days 10% on your stay)! Payment: Cash or credit card. The boat trips (offered by Julien Cloutier, our neighbor) to the bonaventure island start at 9h am - tickets are available on site - reservations not necessary.               
     Réservation et d'autre informations voir BBCanada.com

E-Mail: This e-mail address is being protected from spambots. You need JavaScript enabled to view it
http://www.gitescanada.com/5297.html 
http://www.terroiretsaveurs.com/gite-du-capitaine
www.tripadvisor.ca/Gite-du-Capitaine